Welcome to our weekly recap of the third and final season of the Leftovers. In The Myth of Sisyphus, the French existentialist Albert Camus argued that "there is only one really serious philosophical problem, and that is suicide. Deciding whether or not life is worth living is to answer the fundamental question in philosophy. All other questions follow from that." That is the main question faced by Laurie, our main character in the episode, as we see her struggling to reconcile her rational, scientific worldview with that of everyone else around her. She is a psychotherapist surrounded by religious zealots (Matt), prophets (Kevin Sr.), apostles (Michael and John), and maybe even the Messiah himself (Kevin). We also see her struggle with her past in the Guilty Remnant: is she really a rationalist or simply a nihilist? And, either way, how can she reconcile those views with the Sudden Departure? As we will see, Albert Camus may offer some answers…
You can also read my recaps for The Book of Kevin (Ep 1), Don't Be Ridiculous (Ep 2), Crazy Whitefella Thinking (Ep 3), "G'Day Melbourne,"  (Ep. 4) and "It's a Matt, Matt, Matt, Matt World." (Ep. 5)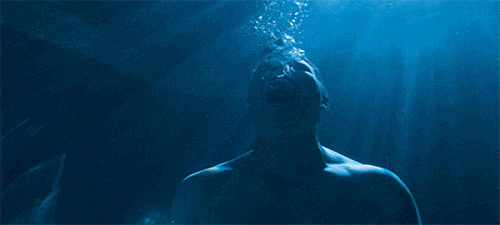 Prologue: Are You Gonna Say Something?
The prologue takes place two years after the Sudden Departure with Laurie, still working as a psychotherapist, talking to the mother who lost her child in the opening scene of the very first episode of the Leftovers. The mother doesn't know how to move forward, is her baby dead, alive, should she move on? Laurie remains silent, and the mother asks her "Aare you gonna say something? Tell me what to do!" and Laurie realizes that she can't help her, her rational, scientific mind can't explain what happened, and therefore she can't offer any answers or any help. After the mother leaves, she tries to commit suicide but she finally stops herself from doing it. She doesn't have the strength to go through with it, but she also realizes that her life as it existed pre-departure doesn't have any meaning anymore. She also needs answers, she also needs someone to tell her what to do, that's why she joins the Guilty Remnant.
The opening scene has "Wherever I may Roam" by Metallica in the background.
Opening Credits: 1-800 Suicide
If the credits, as Lindelof has said, function as an overture that sets the overall tone for the episode, here the music could not be more clear: 1-800 Suicide by Gravediggaz:
So you want to die, commit suicide
Dial 1-800-Cyanide line
Far as life, yo it ain't worth it
Not a very subtle way to set up the episode…
We Asked Him To Die… Again
After the opening credits we find Laurie driving alone to a ranch outside Melbourne to meet up with Kevin and the others on the day before the 7th anniversary of the Sudden Departure. There is a time jump from the previous episode, and it is not very clear how Laurie got separated from the group. We find out later that she and Matt decided to stay in Melbourne to help Nora, and only after that, she decided to meet up with Kevin Sr. and Jr., Michael, John, and Grace.
Kevin Sr. tells Laurie that Kevin is not there since he has decided to go out for the day to think about what Kevin Sr. has asked him to do: to die again. Here we find the usual tension this season between Laurie and other characters (this time in opposition to Kevin Sr.). She is the rational mind facing those who have faith. No one there thinks she understands, to which she responds:
"I understand. You want to drown Kevin so he can go to this place where the dead people are, and while he is there, he is going to learn a song from one of the dead people, and he is going to bring this song back to you [Kevin Sr.] so you can sing it and stop the Biblical flood that's gonna happen tomorrow. And you told all this to Kevin, and he is actually considering it"
The scene highlights how absurd the whole thing is when you say out loud, and even how delusional these characters may be for believing it. Laurie had made very clear that delusion (individual and collective) seems to be the best rational diagnosis for what is happening to all of them (as seen in Kevin's vision of Evie in the episode G'Day Melbourne). But this time, she just goes with it. She has given up her scientific/rational worldview. I don't think she actually accepts Kevin Sr. and the others narrative, but she is done fighting it. Here, Laurie and Nora seem to be traveling similar paths. They have moved from being atheists, to being agnostics. In the case of Nora, this means to accept the possibility that the LADR scientists may have found a way to reunite her with her kids (in whatever form that may take), and she is willing to take the risk. In the case of Laurie, that agnosticism, the possibility that the crazy story that Kevin Sr, and Matt and even Michael and John have constructed around Kevin may be true, leads her to the choice of not wanting to live in a world in which this is a possibility… but we are getting ahead of ourselves.
If I Wanted to Kill Myself, I Would Go Scuba Diving
In a flashback that takes us to a few days earlier, Matt and Laurie are helping Nora track the LADR scientists who rejected Nora, and did not allow her to use the machine to be reunited with her kids. While they are on a stakeout inside of a van, Laurie calls the LADR mechanism a "suicide Machine," but Nora rejects that notion. She thinks that the machine does what it is supposed to do, which in her mind is to give her closure, bring her with her children, even if that means death. She says that if she wanted to commit suicide, there are other ways, such as going scuba diving, in a clear foreshadowing of what will happen at the end of the show.
What seems clear in this exchange is that both, while Matt, Kevin and the others are looking for meaning, Nora and Laurie are looking for closure. Matt and the others are people of faith, and they have been able to forge a narrative that makes sense of what is happening. But Nora and Laurie are not people of faith. Even in the case of Laurie, the Guilty Remnant was never about faith. The Guilty Remnant is a religion without a theology, there is no doctrine there, only acceptance of the undeniable events of the Sudden Departure, but not explanation as to why they happen or what it all meant. So it makes sense that for Nora and Laurie, suicide seems like the best form of acceptance: it allows you for autonomy, and control of your own narrative until the end, and you do not need to accept the narratives of others. In a way, it is not suicide in their minds, it is taking the meaningless of it all to its ultimate and logical consequence.
A small but meaningful incident occurs when Nora is trying to light a cigarette in the van and Laurie lends her a lighter, the one that her daughter Jill gave her when she was still part of the Guilty Remnant. When Nora doesn't want to give it back (since Laurie does not smoke anymore), they fight and Nora gives Laurie a black eye. I think the scene points out to the last attachment that Laurie still has, her kids, but it is an attachment that she is going to also give up in order to leave this world in her own terms.
"I Want Her To Know That She Was Loved"
Next we have a scene that offers closure to the relationship between Laurie and John. John tells Laurie that he still believes that Evie is "alive," maybe not in this world, but in another, and he wants Kevin to deliver a message to her: "I want her to know that she was loved." He seems very aware of the fragility of his faith. He tells Laurie the story of the ark built in Grace's property, the one we've seen in the outside of her house in various episodes. John has found out that one of Grace's sons, adopted from a local aboriginal group, loved boats, so when he died (how Grace's children died is explained in the episode Crazy Whitefella Thinking), the local community decided to build a large boat with the wood from the Grace's church in order to memorialize him. That story has no religious connotations, it is simply a boat, and the fact that it is being built with the wood from the church points out to the loss of Grace's faith after finding out how her children died. But when Kevin Sr. showed up and was rescued by Grace, he saw the boat as Noah's ark, as a symbol of what was going to happen.
The point is, the ark has no meaning in and on itself. Meaning is created by context, what is a boat for one person is a Biblical ark for another. But the narrative we construct around those objects do matter, since they give the necessary meaning to our lives. When we cannot create narratives, or our narratives fail us, we risk getting lost in the world. John decides to embrace the narrative, he needs to believe that Evie is alive in a different world, and that the next day there is going to be a great flood that may end the world if Kevin does not die and bring an aboriginal song to Kevin Sr. Laurie, on the other hand, cannot accept those narratives, and realizes that it is time for her to go.
"Not Much Of A Last Supper Without Our Jesus"
That night, Laurie, Kevin Sr., John, Michael, and Grace are having dinner, The Last Supper, indeed since most of them think this is the day before the end of the world. Kevin Sr. openly jokes about it, and points out that this is "not much of a Last Supper without our Jesus," referring to Kevin Jr. who still has not come back.
Kevin Sr., continuing with the Biblical references, wants to identify everyone at the table with an apostle: he is Peter, John is, obviously, John, Matt, who is not there, is Matthew. Laurie thinks that she is Mary Magdalene, but when Kevin Sr. points out that that would be Nora, and that she should be doubting Thomas, Laurie simply states that she is Judas, the apostle who betrayed Jesus:
Jesus answered, "It is the one to whom I give this piece of bread when I have dipped it in the dish." So when he had dipped the piece of bread, he gave it to Judas son of Simon Iscariot.  After he received the piece of bread, Satan entered into him. Jesus said to him, "Do quickly what you are going to do."

John 13:26-27 New Revised Standard Version (NRSV)
The Judas statement comes at a point when it has become clear that Laurie has poisoned the food with Grace's dogs pills, which makes everyone at the table fall asleep. Before they do, she is confronted about her statement identifying herself as Judas, to which she responds forcefuly:
"I am Judas, doubting is easy because it doesn't cost you anything, but Judas, he was surrounded by people who went on and on about how special Jesus was, but he betrayed him anyway, because he was sure, he believed in something and acted on it"
Here, I am not really sure about what this all means. If we take the analogy literarily, it seems that she is going to betray Kevin, but that is not really what happens. It seems to me that the Laurie who joined the Guilty Remnant is briefly back here, she sounds harsh, almost evil, employing any means necessary in order to get what she wants. As we will see, she only drugs the group so she can spend some time with Kevin and say goodbye, but maybe there is more to the scene that I am missing here. Any thoughts?
Nora, Laurie and the Beach Ball
We go back to the flashback with Laurie, Nora, and Matt. This time, they have followed the LADR scientists and have found where they have their machine. Nora turns around and tells Matt and Laurie the story of when they were children and, after their parents died, someone took them to a baseball game. Someone in the audience brought a beach ball and people had a great time whacking it around. But then someone working at the stadium took it and deflated it while the people booed:
Nora: "He just ruined it for everyone. We just wanted to hit the ball, and he ruined it. Why would he want to do that job? Why would anyone?"

Laurie: "Because if he doesn't, the ball is going to go into the field and it'll be fucking chaos."
Here, the parallel story lines of Nora and Laurie converge. Both of them have been like the usher at the baseball stadium trying to grab that ball, that narrative that everyone is playing with, having fun with it, and destroyed. Nora was doing it with while working for the DSD (Department of Sudden Departure). We saw her doing it in her episode this season "Don't Be Ridiculous," when trying to make sure that the death of The Man On the Pillar, or the story of Kevin  are not mythologized or canonized. Laurie has done that as a member of the Guilty Remnant, reminding people of what happened, and not allowing them to move on with their lives. They both, in many ways, have lived parallel lives, and those parallel lives converge in this scene and in their possible outcomes. Nora decides to go through with the LADR machine (even if the scientists rejected her, she seems to imply that she is going to go through anyway). Laurie has a similar outcome in mind, using different methods…
It was a beautiful scene, heart wrenching, but also giving closure to these two characters. Obviously, we are not sure what's going to happen to Nora, since we saw her in the epilogue of the final episode and she seems to be still alive, but for now, this is it.
I Came Here To say Goodbye
We return to the night before the 7th anniversary of the Sudden Departure and, while Kevin Sr. and the others have passed out due to the drugs that Laurie put in the food, she finally gets to talk to Kevin alone when he returns. It is another goodbye (first John, then Nora, now Kevin). They tell each other some secrets that they kept from each other during their marriage: Kevin hated their house, Laurie never told hem that she was pregnant and lost the baby during the Sudden Departure. Kevin tells her that he only feels alive when he is in the other place, and that's why he is not afraid to do it again, to die to see his story through.
"Miss, Now or Never"
"There is only one really serious philosophical problem," Camus says, "and that is suicide. Deciding whether or not life is worth living is to answer the fundamental question in philosophy. All other questions follow from that"

Albert Camus, The Myth od The Myth of Sisyphus
The end of the episode shows us Laurie on a boat getting ready to do some scuba-diving or, as it is clear by now, she is going to commit suicide. Before she does, she receives a phone call from her kids, Jill and Tommy (another goodbye) and then she does it. She seems at peace with herself and with the world.
What's interesting here is that, Laurie seems to be offering a response to the famous question posed by the French existential philosopher Albert Camus: Should I kill myself? This is not such a crazy question from the perspective of Camus but a very logical one:
Camus sees this question of suicide as a natural response to an underlying premise, namely that life is absurd in a variety of ways. As we have seen, both the presence and absence of life (i.e., death) give rise to the condition: it is absurd to continually seek meaning in life when there is none, and it is absurd to hope for some form of continued existence after death given that the latter results in our extinction. But Camus also thinks it absurd to try to know, understand, or explain the world, for he sees the attempt to gain rational knowledge as futile. Here Camus pits himself against science and philosophy, dismissing the claims of all forms of rational analysis: "That universal reason, practical or ethical, that determinism, those categories that explain everything are enough to make a decent man laugh" (MS, 21).
As we see at the end of the episode, we know what Laurie's answer to that question is…
Previous Episodes Recaps:
You can also read my recaps for The Book of Kevin (Ep 1), Don't Be Ridiculous (Ep 2), Crazy Whitefella Thinking (Ep 3), "G'Day Melbourne,"  (Ep. 4) and "It's a Matt, Matt, Matt, Matt World." (Ep. 5).
Next on The Leftovers
"On a mission of mercy, Kevin assumes an alternate identity."